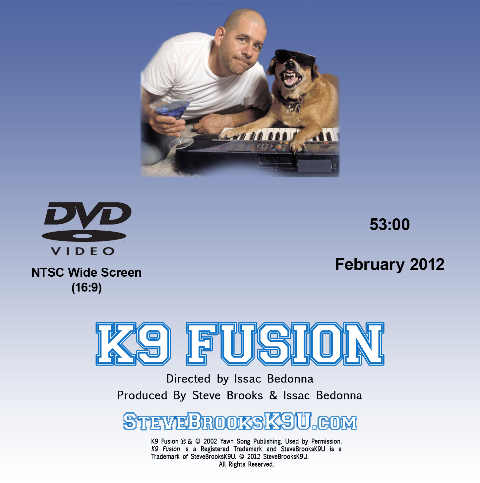 K9 Fusion Documentary
K9 Fusion is a documentary about a unique profile of a special relationship. Steve Brooks, a musician, who rescued a vicious and abused dog was inspired to develop a career in dog training, while bringing the dog celebrity by teaching him to play rock n roll keyboards and guitar. Music proves a vital outlet for the beast's extreme energies. K9 Fusion is a rescue story about relationship, rehabilitation, music, and the rhythm of love. Man rescues dog, dog rescues man.
To Order
Get the DVD for $5 + shipping. Call us and we'll ship you out a DVD today!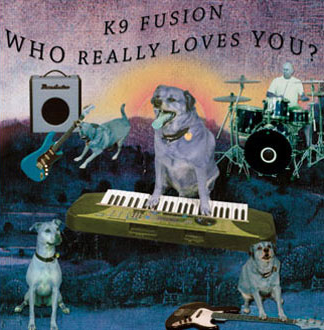 Who Really Loves You?
2002 Enhanced CD with video short of the Making of K9 Fusion!
$5 + shipping
Phone Orders:
We take phone orders for MC/VISA & AMEX
Call:
(323)422-8711
or Buy on-line using CDBaby.com
Buy on-line using PayPal: