Steve Brooks K9U specializes in behavior problems and pet obedience for the real world.
"From first-time puppy owners to rescues to seniors and disabled dogs — even expectant mothers who want to learn how to introduce a dog to a new baby; I specialize in behavior problems of all kinds and teach a solid foundation of real-life manners to dogs of all breeds and all ages. I love teaching dogs tricks just for fun and also to curtail behavior problems. I also teach Veterinarians, Vet technicians and staff how to handle difficult dogs safely while enriching the hospital environment. I also work as a consultant to help families choose the right dog with the right disposition, and then I train both the dog and the owners."

-STEVE BROOKS, CPDT-KA
With over 30 years of dog training experience, Steve Brooks K9U has been training everyday dog lovers and Hollywood celebrities with great success!
Steve Brooks K9U, founded in Los Angeles in 1999, was inspired by the memory of Steve's four-legged soul mate, "Sven the Love Dog", and maintains the philosophy of giving dogs a solid foundation of "real-life manners"; modifying behavior problems; and teaching tricks to keep training fun! Thousands of dogs have graduated from Steve Brooks K9U with a diploma; evidence that they've completed a customized training program that brings families and dogs together by teaching leadership and mutual respect.

CLIENTS include everyday dog lovers and Hollywood celebrities:
Kristen Bell & Dax Shepard, Sheryl Crow, Robert Downey Jr., Sheryl Tiegs, Rick Rubin, Verdine White (Earth, Wind & Fire), William Fitchner (The Lone Ranger & The Dark Knight ), and dozens of Hollywood producers, directors and writers.
Steve Brooks, founder of Steve Brooks K9U is featured in the Fox Studios' Blu-ray DVD, MARLEY & ME, in the Dog Training Trivia section where Steve teaches his positive, Reward-Based Training methods and provides commentary. If Marley can succeed, so can your dog!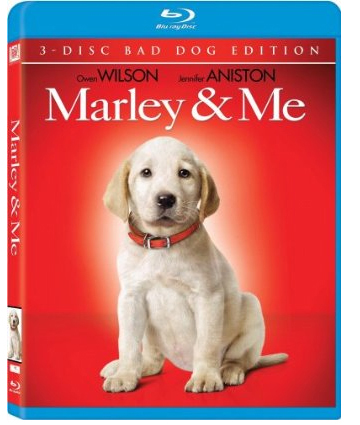 MARLEY & ME (Three-Disc "Bad Dog Edition") [Blu-ray] (2009)